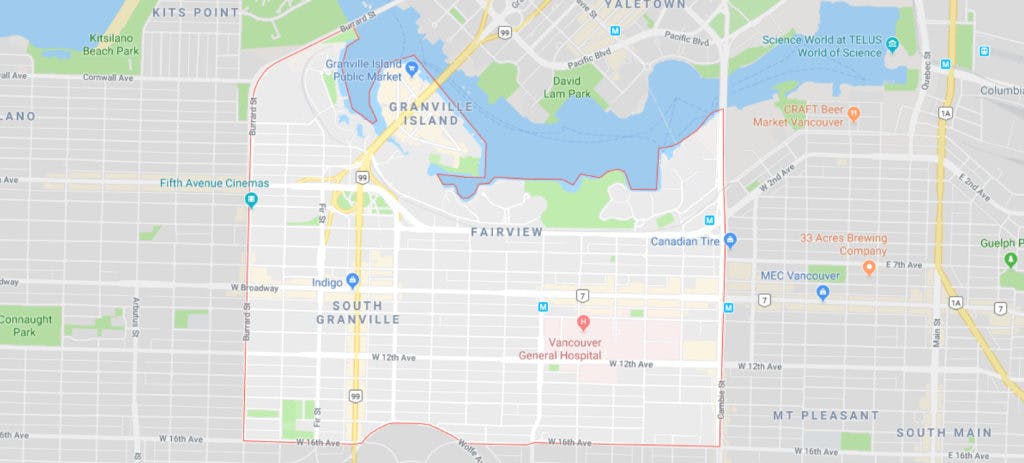 BOUNDARIES:
Burrard Street Bridge South to 16th Avenue, 16th Avenue East to Cambie Street, and Cambie  Street North to The Cambie Street Bridge.
COMMUNITY: 
Fairview is home to one of Vancouver's most popular attractions, Granville Island, and also to Gallery Row in the South Granville shopping district. Fairview is in the central section of the city, from Granville Island along scenic False Creek to Science World, and south to Shaughnessy.
Less than 100 years ago the False Creek and Fairview Slopes area were a forest of huge fir trees. Fairview was named in 1886 by CPR Land Commissioner L.A. Hamilton. Hamilton's survey established the numbered system of east-west avenues and named the cross streets after trees.
Should you want to explore housing options in the Fairview community, don't hesitate to reach out. We look forward to hearing from you!
If you are thinking of selling, Sean would be more than happy to give you a current and complete market evaluation of your home.
LISTINGS: Current Active Listings in Fairview