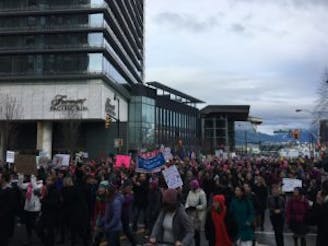 Women's March Vancouver – Jan 21 2017. On Saturday, I joined the near 20 thousand protesters who filled the streets of Vancouver in a demonstration called the Women's March on DC, while millions more marched in cities across the United States and around the world, on day one after the inauguration of  Donald Trump.
Standing in solidarity against this administration, in support of women's rights, health issues, equality, diversity and inclusion.
To see photos from the millions involved around the world, Click Here
I'm so happy to have partaken in this important movement!